Situated in Ganeshpuri (Dist Thane) near Vajreshwari is the absolutely heavenly health Sanitorium where you will feel completely relaxed, rejuvenated and restored in mind, body and spirit. It was founded in 1930 by Dr. Marzban R. Kothavala, known as the Founder of Ganeshpuri.The second generation who looked after and developed the sanatorium are the Late. Major Jal Marzban Ratonji Kothavala (Retd) and his wife Dr. Mrs. Roshen Jal Kothavala who has done free yeoman services to the Adivasis of Thane District and was doctor of Bhagvan Nityananda. Very able and graciously managed by three generations of the Kothavala family, today it's owners Arnavaz and Percy Jal Kothavala, a very enterprising charming dynamic duo, run this sprawling estate with efficiency, catering to the minutest needs of its vast and varied clients. No wonder then, that not only Indians, but foreigners too love to luxuriate here amidst the peaceful and tranquil lap of Mother Nature. Listen to the music of the birds, as you sip your morning "cuppa that cheers" and then soak for 20 minutes, morning and evening, in utter privacy at their thermal spring baths which are at a stone's throw from their spacious and comfortable sanatorium. The food served, both veg. & non-veg is of excellent quality and taste, wholesome fresh and healthy to lift up your spirits. The mouth watering delicacies include Parsi, Indian, Continental, Chinese and homemade food. People love to visit this place because the main attraction is the thermal hot spring with moderator. The water has therapeutic healing and curative powers, is slightly radio-active and helps in curing diseases like arthritis, rheumatism, spondylosis, partial paralysis and various skin afflictions as well as helps in regulating high blood pressure and diabetes. It's Hydrotherapy at its best. Its 80 kms from Mumbai, a little less than 2 hours drive from Dadar, Mumbai. By train, you can get down at Vasai or Virar and then take an auto-rickshaw or S. T. Bus. It's also two hours drive from our Pak-Iranshah Udwada Fire Temple (Gujarat).
The Samadhi / Temple of Bhagvan Nityananda, which is today world famous and attracts thousands of devotees to Ganeshpuri, is a stones throw away (within walking distance) of Dr. Kothavalas Sanitorium & it is believed that Bhagvan & Dr. Marzban had many discourses / discussions under the Banyan Tree in the Sanitorium, which is today regarded as the most sacred / shaktishali spot in all of Ganeshpuri, near the banks of the river Tansa. Dr. Mrs. Roshen Jal Kothavala, 88 yrs of age, who is alive and staying in Dadar , Mumbai along with her family, was the doctor who attended to Bhagvan on the last day of his sad demise, and the Kothavala family have a long standing relationship with Bhagvan Nityananda, even today & for generations to come.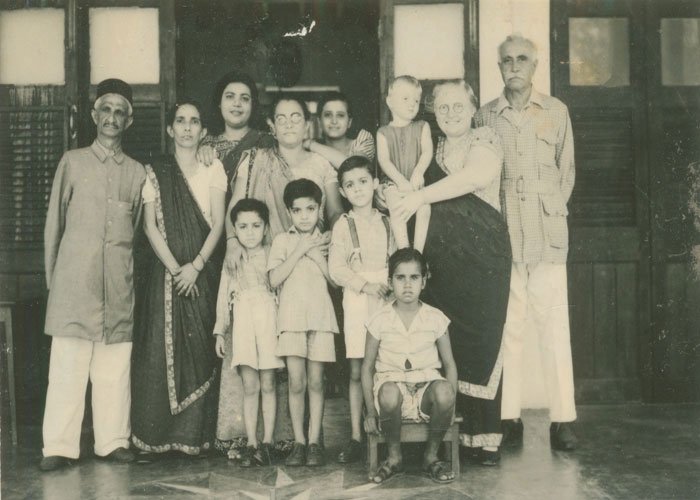 Dr. Kothavala's health Sanitorium opens its gates of heaven for you. If you haven't been here before, do come with family and friends and experience the warmth and hospitality here.
Do Visit our Gallery to know more about our Sanitorium & people visiting our Sanitoriums.
We are hop/step/jump from bhagvan nityananda's samadhi (2 minutes) and we are the best & safest Sanitorium in ganeshpuri.