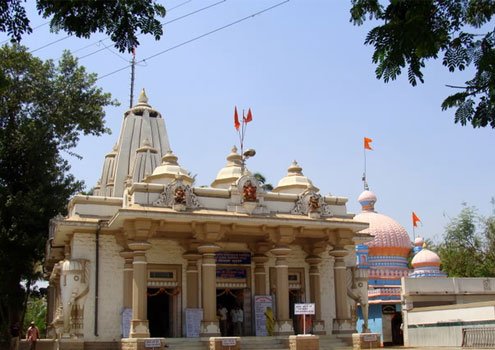 The natural hot springs of Ganeshpuri that attract visitors all through the year are a mere 70kms from Bandra, Mumbai. A couple of kms from Ganeshpuri you have the famed Vajreshwari Devi temple.
Legend has it that Sage Vashist did a yagna to propitiate Lord Ganesh here, hence the name 'Ganeshpuri'. However, it was Bhagwan Nityananda who transformed what was dense forestland inhabited by a few adivasis into a spiritual centre for all those seeking enlightenment.
The Gurudev Sidha Peeth established by Bhagwan's disciple Baba Muktananda is the primary reason for the large influx of foreigners to Ganeshpuri. Spread over an area of 75 acres is the famous spiritual institute, Shri Gurudev Ashram or Gurudev Siddha Peeth. This institute was founded by Swami Nityananda in 1949. In 1956, Swami Muktananda settled there permanently and the Ashram began to grow. Swami Muktananda named it Shree Gurudev Ashram in memory of his guru who attained Mahasamadhi in August 1961. Around the Ashram is a new township set up for the resettlement of Adivasis or Warli tribe, the local inhabitants. Swami Nityananda's Samadhi, the Bhimeshwar Ganesh Temples are very close to the Ashram.
To reach there, take a suburban train to Vasai or Virar, and then take the local State Transport (ST) bus, which plies throughout the day. Alternatively, you can drive down the Western Express Highway and just after Virar; take a right to go to Ganeshpuri and Vajreshwari.